For The Best Days That Lie Ahead
TESTIMONIALS
What people are saying about us:
VitaCell+ Gave My Life Back!
VitaCell+ has changed my life in many wonderful ways, and I want others to know about the awesome benefits of VitaCell+. I am 67, with health issues that slowed me down to the point where I went out less and less, and just never felt real well. My awesome doctor, Steve Sisskind, who thinks outside the box, put me on VitaCell+ to see if it helped me… I took it for a couple of months and I felt better! But when I ran out of VitaCell+, I felt horrible. I ordered 6 bottles and the day they came in, I took some right away. I was amazed because that day (in ONE DAY) I felt so good. I have my life back! — Theresa S.
I would highly recommend this to anyone!
I'm a bass player in a high energy rock band! 4 hours of continuous moving on my feet with a 12lb bass requires energy and mobility! I've used other supplements in the past that had no effect. With Vitacell I've noticed an increase in my stamina and energy levels. This supplement helps more than I could have ever imagined! And keeps my joints feeling great! I would highly recommend this to anyone! I'm out and need a new bottle!" — Mike R.
You owe it to yourself to seek out Vitalifi
My name is Tracy... I am 51yrs young. I recently purchased/finished my 1st bottle of Vitacell+. After 2days I instantly felt energized and ready to take on my busy day. I noticed a profound feeling of clarity alongside laser focus. My body/mind seemed to be in a NATURAL state of homeostasis... which we all know is HUGELY IMPORTANT for the immune system. This producthas LITERALLY changed my life!!! When I ran out and was awaiting the arrival of my second bottle... I was taking note of my mind/body's status... Not good! I feel AMAZINGLY blessed to have found this company/product <3 You owe it to yourself to seek out Vitalifi. Take care of your body/mind... it's the only place you have to live. — Tracy W.
DISCOVER VITACELL

+
Discover our premier supplement…
VitaCell+
You'll feel a surge of natural energy… profound clarity… and superior mobility with just two capsules of VitaCell+.
Backed by the latest science and packed with flavonoids – nature's "miracle molecules" – the VitaCell+ formula helps protect your body against the constant attack of environmental toxins.
This unparalleled blend of the seven highest-quality antioxidants and anti-inflammatory compounds delivers the metabolic breakthrough your body needs to ward off everyday aches and pains, mid-afternoon slumps, and frustrating brain fog. Plus, over time, VitaCell+ supplies the tools your body needs to stay healthy and feel revitalized.
Get VitaCell+
MEET STEVE
Meet Dr. Steve Sisskind
Dr. Sisskind earned his undergraduate degree from Stanford University, and his M.D. from the Baylor College of Medicine.

His life has been dedicated to helping people live their most vital, healthy, active lives.

He is the proud father of 4, and is active in the community. He loves Frank Sinatra, and if you get him in a good mood, he might even sing you a tune.
Dr. Steve Sisskind
ARTICLES
Updates from the blog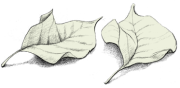 Sign-up now for a
20% off

first-time customer discount!